Joseph Armentano is the Chief Executive Officer of Paraco Gas Corporation, one of the most highly recognizable company brands in the propane industry. With more than 425 employees, 28 locations, and $150 million in annual revenue, Paraco is the largest independent propane marketer in the Northeast.
Over the last forty years, Joe has overseen Paraco's tremendous growth, acquiring 53 companies primarily independent propane companies and family businesses. Today, Paraco services over 110,000 residential and commercial customers. Through its barbecue exchange program, Paraco's cylinders are found in the homes of over one million consumers.
Joe was born in Mount Vernon, New York, the oldest son in a family of four boys. Joe attended Fordham University in Bronx, New York, and graduated in 1976 with a Bachelor of Arts degree in history. He went on to earn his Masters of Business Administration from Iona College in 1988.
Joe's Father, Pat Armentano, was a visionary and entrepreneur. He started a a welding supply and industrial gas company called Patsems, Inc. from a small garage in Mount Vernon, New York in 1968.
Patsems became Paraco in 1979 with the purchase of a small family business of the same name in Peekskill, New York. The company has recently completed its 53rd year in business.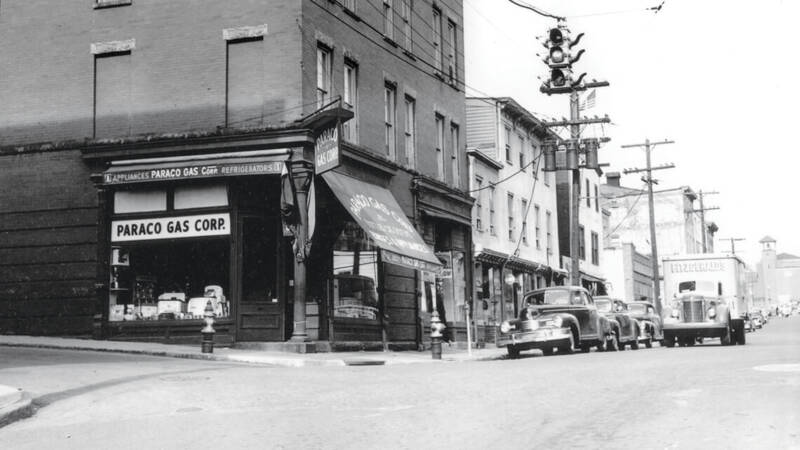 Joe worked in the family business as a young man and entered it full-time upon graduation from college. In 1988, Pat named Joe CEO of Paraco. As father and son, they had a special chemistry and partnership for 44 years until Pat's death in February 2010.
Joe has created a culture at Paraco that is committed to giving back to the communities it serves. He is presently on the board of the Boys and Girls Club of Mount Vernon. Over the years, he has served on many not-for-profit boards, including the American Red Cross, National Federation of Teaching Entrepreneurship (NFTE), Greyston Foundation, and the Italian Business Forum.
Joe has been recognized many times for his charitable work, recently receiving the Legacy Award from Iona College and the Leadership Award for the Boys and Girls Club.
As an industry leader, Joe has been President of the New York State Propane Gas Association (NYPGA), served on the board of the National Propane Gas Association, and was past Chairman of the Propane Education and Research Council. He is a former member of a national business organization called Vistage, a peer advisory group with chapters throughout the United States, and as a business leader, he co-founded a business group called the Executive Association.
He is currently about to release his first book, detailing the Paraco Gas story, called "A Helluva Ride."
Joe has two children, daughter Christina and son Christopher. Christina is part of the executive team of Paraco, representing the third generation of their family business. Christopher is a sales representative for Penske Leasing and will join the family business in the near future.
Joe lives in Rye Brook, New York, with his fiancee Paula Saraiva and her son, Christian, and has two grandchildren Noelle and Sam. His hobbies include tennis and wine tasting.
Let's Keep In Touch
Join my newsletter for thoughts and updates